Maternal and Child Health Pipeline Training Program
Welcome
Thank you for taking the time to learn more about the Maternal and Child Health Pipeline Training Program (MCHPTP) at Alabama State University (ASU). Consistent with the purpose of the Maternal and Child Health Pipeline Training Program, ASU proposes to implement a project that will promote the development of a culturally diverse and representative health care workforce by recruiting minority applicants and training students from disadvantaged backgrounds into maternal and child health professions.
The MCH Pipeline Training Program is structured to expose freshmen, sophomores, juniors, and seniors to a series of activities designed to introduce them to career choices in health or health-related professions which serve maternal and child health populations. This training program focuses on four major themes: Academic Skills Acquisition, Career Development/Exploration, Leadership Development, and Cultural Competency.
Explore:
---
Maternal and Child Health Career of the Month
GLOBAL HEALTH  
https://explorehealthcareers.org/career/public-health/maternal-child-health/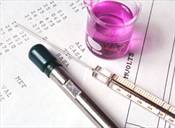 Public health professionals analyze and develop programs that protect the health of individuals, families and communities in the United States and abroad. Using education, development of healthy lifestyles, research and program implementation, public health professionals are agents for disease prevention and health promotion. Read More
The MCHPTP is made possible through a federally funded grant from the U.S. Department of Health and Human Services, Health Resources and Services Administration, Maternal and Child Health Bureau.