The University Bookstore staff is a friendly and professional team ready to assist you. The bookstore is located on the first floor of the J. G. Hardy Student Center.

Bring your schedule to make shopping for your books easier. You can shop at the ASU Bookstore online at www.alasushop.com for your books and school imprinted merchandise.

The University Bookstore carries supplies such as calculators, computer memory cards, as well as snacks, and health and beauty items.

Wanting to show off your school pride? A wide variety of ASU Hornets gear is always available from T-shirts, hats, sweatshirts, decals, and keychains to alumni and greek paraphernalia.

The Bookstore accepts many forms of payment, cash and major credit cards (Visa, Master Card, American Express and Discover).

HOURS OF OPERATION                                                                                 

Monday - Thursday: 8 a.m. - 5:30 p.m., Friday: 8 a.m. - 4 p.m.
Saturday: 11 a.m. - 3 p.m.
Sunday: Closed
Shop Online anytime at www.alasushop.com or call us 334-229-4143.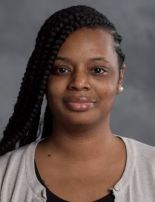 Sharon Henderson, Store Manager
334-229-4143
shenderson@alasu.edu