Alabama State University Foundation, Inc.
The mission of the Alabama State University Foundation, Inc. (ASUF) is to perpetuate a viable organization that will support the educational needs and goals of Alabama State University, its faculty and students via responsible management of financial programs.
The Alabama State University Foundation was chartered under the law of the State of Alabama on December 27, 1967, as a non-profit, educational corporation to encourage, receive, and administer gifts for the exclusive benefit of Alabama State University, its students, and its staff. Such gifts may be cash, securities, leases, royalties, literary and artistic collections, and real or personal property. No matter its size or nature, each gift is fully appreciated and warmly remembered. The wishes of each donor will be scrupulously followed.
Contributions to the Foundation are exempt from federal income tax, free from state control, and do not displace tax funds.
Effective April 6, 2023, by way of an ASU Foundation vote, the overall operational fee increased to 7% (from 5%) due to the continued growth and management of the ASU Foundation and its operations.
Click here to complete a Disbursement Request
 Click here to complete ASU Payroll Deduction Form 

Executive Committee
 Antwon Hardwick, Chairman
 Class of 1993
 US Transformation Assurance Region Leader (South & East)
 PricewaterhouseCoopers (PwC) LLP
 Resides in Houston, TX
Jeannine K Brown, Vice Chairwoman
 Class of 1995
 Chief Executive Officer
 Everyday Lead
 Resides in Atlanta, GA
Norman Carmichael, Treasurer
 Class of 1972
 Retired Assistant Audit Director
 United Parcel Service
 Resides in Atlanta, GA
 William B. Cossey, Jr., Assistant Treasurer 
 Class of 1995
 Vice President, HR Technology Services
 Cox Enterprises, Inc.
 Resides in Atlanta, GA
Jimmy Morris, Jr., Secretary 
Class of 2010
Owner/Manager
Morris Builders, LLC
Resides in Prattville, AL
 
Maya McKenzie, Esq. Assistant Secretary 
Class of 2013
Council
Entertainment Software Association
Board of Directors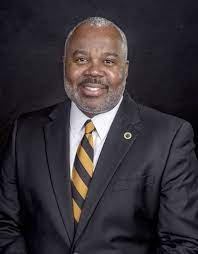 Dr. Quinton T. Ross, Jr. 
 Class of 1992
 President
 Alabama State University
 Resides in Montgomery, AL 
Damein Baity  
Class of 1999
Chief Financial Officer, Birmingham Public Library
Birmingham, AL 



Dennis C. Barnett
 Class of 1992
 Divisional Underwriting Manager
 Guaranteed Rate
 Resides in Los Angeles, CA



Dr. Gwendolyn Benson
 Class of 1973
 Retired Associate Dean, College of Education
 Georgia State University
 Resides in Atlanta, GA
 
Shannon Cloman, National Alumni Association President
 Class of 1999
 Portfolio Manager
 Department of Defense
 Resides in Silver Spring, MD
Printes Duncan 
Class of 1994
Regional Sales Director
Network Appliances (NetApp)
Michael German
 Class of 1972
 Principal
 Broadview America
 Resides in Decatur, GA
Dr. Wislene John Guiney 
 Class of 1997
 School Improvement Specialist
 Metropolitan Regional Education Service Agency 
 Resides in Atlanta, GA

Eric Welch Guster, Esq.
Class of 1993                                                                                                                           
Attorney
Guster Law Firm, LLC                                                                                                                           
Resides in Birmingham, AL
Lindsay Harden
 Class of 2008
 Founder, Managing Member
 Harden Holdings, LLC
 Resides in Birmingham, AL
Nikki Manus
 Class of 2002
 Strategy Realization Project Manager
 Sallie Mae
 Resides in Houston, TX


 


Non-Voting Members
Cromwell A. Handy (Ex-Officio)
Class of 1980
Director of Alumni Relations
Alabama State University
Resides in Montgomery, AL


Delbert Madison, ASU Board of Trustee Representative
 Class of 1993
 Senior Vice President, Cash Management Officer
 ServisFirst Bank
  Resides in Prattville, AL
Executive Director
Col (Ret) Gregory L. Clark
gclark@alasu.edu
 (334)-229-4772
Information last updated April 2023