LaTosha Croft Allen ('99)
B.S., Social Work
LaTosha Croft Allen is currently employed as a medical social worker at UAB Medicine on the Orthopedic/Hospitalist Unit. Allen has been in the social work field since receiving her master's degree in Social Work from Jackson State University in 2001. During her career, Allen has coordinated multiple foster care adoptions, saved thousands of dollars for patients by researching patient assistance programs and assisting them with applying for cost-saving programs.
Allen partners with physicians, physical/occupational therapists, nutritionists and case managers to develop and implement individualized care plans for the specific patient population that she serves. Allen is a member of Delta Sigma Theta Sorority, Inc., ASU Anniston Alumnae Chapter, and the Association of Black Social Workers, Birmingham Chapter. When she is not at work, you may find her at home with her daughter, Taylin, and her grandson, Zi'Mir.
---
Tonya Jenkins Allen ('93)
B.S., Secondary Education
Tonya Jenkins Allen retired from J.F. Ingram State Technical College after 13 years of service and is now a part-time school counselor for the college, an online math instructor for K12-Fuel Education, and a contributing writer for Gumptown Magazine. She has been a dedicated math teacher and school counselor for 27 years for Montgomery and Elmore County Schools, and the Alabama Community College System.
Allen is a proud charter member and officer of the ASU Elmore County Alumni Association Chapter. She is a charter member of the Omega Xi Zeta Chapter of Zeta Phi Beta Sorority, Inc., the first Greek Letter organization in Wetumpka, Alabama. She also is a member of the Elmore County Alabama Retired Educators Association and the National Educators Association. Allen is a very active member of Freewill Missionary Baptist Church, where she works with the music department, Sunday School and VBS teacher, Married Ministry Leader, and the Social Media Team.
---
Attorney Hope Michelle Ayers ('93)
B.A., Political Science
Attorney Hope Michelle Ayers is a senior attorney for the United States DHS/FEMA in Washington, D.C. Since 2006, Ayers has been assigned to multiple disaster assistance offices throughout the U.S. She is a recipient of the FEMA Office of Chief Counsel Award for Teamwork and Collaboration, and the DHS Office of General Counsel Excellence Award.
In 2005, she was appointed Deputy Attorney General for Alabama Secretary of State's Office. Ayers considers her representation of black farmers in the racial discrimination class action Pigford v. Glickman as her most rewarding legal experience. She lives in Atlanta, Georgia, and is an active member of the ASU Metro Atlanta Alumni Chapter. She enjoys mentoring ASU graduates aspiring to become lawyers. Ayers is a published novelist ("Gabriel's Balloon"), a lifelong supporter of Boys and Gils Clubs of America, Inc. and an active member of Delta Sigma Theta Sorority, Inc.
---
Cornelius Barnett, Jr. ('08)
B.A., Computer Information Systems
Cornelius "CJ" Barnett, Jr. is the Deputy Section Chief/Chief Security Manager with the United States Department of Defense (DoD). With 13 years of experience, he manages daily critical operations pertaining to cyber security activities within the Intelligence Community. He is the 2018 agency recipient of the Outstanding Execution and Exceptional Performance Award. He is a member of the Prince Hall Freemasons, where he holds grand and senior leadership positions, the Kappa Alpha Psi Fraternity, Inc., The NAACP, The ASU D.C. Alumni Chapter, and Watch DOGS (Dads Of Great Students). Through those organizations, he donates to their scholarship programs and serves the community with youth mentoring and social awareness.
Barnett recently collaborated in establishing a nonprofit, The Rite Passage Inc., that provides cyber certification training to high school students; and created The StanCor Group, LLC to provide cyber and health care consulting. For ASU, he provides access to internships, job placements and scholarship information. Within the DoD, he lobbied for the participation in career fairs at ASU to give students the opportunity to bridge that gap in diversity within the public industry and ASU.
---
Lt. Col. Jasmine R. Bobbitt ('03)
B.S., Biology
Lieutenant Colonel Jasmine R. Bobbitt, United States Air Force, is the Military Intelligence Joint Forces Coordinator, Defense Intelligence Agency at Norfolk Naval Base, Virginia. She is responsible for the allocation of high-priority global intelligence requirements across the Department of Defense. She ensures consolidated intelligence data is provided through the unified Army, Navy, Marine Corps and Air Force components in support of their land, sea and air operations. Bobbitt has deployed to Iraq, Afghanistan and completed remote assignments to both Qatar and South Korea.
Bobbitt was commissioned as a Second Lieutenant and a Distinguished Graduate through the Air Force Reserve Officers' Training Corps Program at Alabama State University. Jasmine was ASU's Miss Senior, 2002-2003 and a Golden Ambassador. She holds a Master of Arts in Management from American Military University, and a Master of Arts and Science in Military Operations from Air University, Maxwell Air Force, Alabama. She is a member of the Hampton Alumnae Chapter of Delta Sigma Theta Sorority, Inc., and is its 2020 Delta Woman of the Year. She is also a member of the Tidewater Chapter of Tuskegee Airmen, Inc. Bobbitt exemplifies devotion to country and is a dedicated community servant leader.
---
Pierre A. Blackman ('05)
B.A., Political Science
Pierre A. Blackman is a transformational leader, conference speaker and leader in the Fulton County School System in Atlanta, Georgia, impacting the district's academic and exclusionary discipline challenges. His successes led to the opportunity to lead the Multi-Tiered Systems of Support Program in 12 of the highest-need secondary schools. He saw 75 percent of his schools make gains on their CCRPI scores last year (33 percent made double digit gains and improved from a failing to a passing score).
Blackman currently oversees the Coordinated Early Intervening Services Program where he manages a multi-million dollar budget and a 21-person team. His work led to the District no longer being under Federal mandates. Blackman also is an investor, beginning his real estate investment business in 2014 and expanding it to include a multi-state portfolio of properties. During his time in Montgomery, Blackman mentored hundreds of ASU students as a Youth Pastor.
---
Joi R. Blume ('05)
B.A., Communications-Radio/TV
Joi R. Blume is an Assistant Vice President/Underwriter for Intact Insurance, combining significant underwriting experience to deliver comprehensive specialty property coverage to clients. Blume is a member of Alpha Kappa Alpha Sorority, Inc., the Atlanta Association of Insurance Professionals (AAIP), and was recently named Chair of Program Development for AAIP. Blume has been recognized by Insurance Business America as an insurance "Young Gun," an insurance professional who is deemed a rising star in the industry.
Blume is passionate about diversity and inclusion, as well as women succeeding in male-dominated industries. Blume, who holds a B.A. and M.B.A. in Communications, is a licensed Property and Casualty agent for the State of Georgia and has obtained the Property Risk & Insurance Specialist (PRIS) professional designation. Blume has been featured as a guest speaker at numerous insurance conferences across the U.S. and is well-respected in the Atlanta
---
Pastor Jamal E. Browder ('08)

B.S., Finance
Pastor Jamal E. Browder is a native of Boston, Massachusetts, where he has been the Pastor of North Star Baptist Church for the past 10 years. He serves the community at large through social initiatives, educational impressions, and economical empowerment. Browder is an alumnus of "The" Alabama State University where he earned a bachelor's degree in Finance (2008). Browder recently graduated from Selma University with a master's degree in Pastoral Theology and Leadership and is currently pursuing his doctorate degree in Ministry. Browder is blessed to father two loving sons, Jeremiah and Jayden.
 
---
Jeffrey "J Bernard" Calloway ('97)
B.A., Theatre
J Bernard Calloway appeared in The Purists (2019) at the Huntington. He appeared on Broadway in Memphis the Musical (Original Broadway Cast, Tony Award for Best Musical) and All the Way (Tony Award for Best Play). Off Broadway credits include Fabulation, Or the Re-Education of Undine (Signature Theatre), The Good Negro and Head of Passes (The Public Theatre), and Hadestown (New York Theatre Workshop). Regional credits include The Bluest Eye (Guthrie Theater), Head of Passes (Mark Taper Forum), Jitney (Two River Theater), The Comedy of Errors (Shakespeare Theatre Company), and How the Grinch Stole Christmas and Guys and Dolls (The Old Globe). Television and film credits include "When They See Us" (Netflix), "City on a Hill" (Showtime), "Wu-Tang Clan: An American Saga"(Hulu), "Law & Order," "Blue Bloods," "Luke Cage," "The Breaks," "High Maintenance," "Person of Interest," "Elementary," The Taking of Pelham 123, Man on a Ledge, Anesthesia, Big Words, and The Girl is in Trouble.
---
Chrishella R. Carter ('10)
B.S., Elementary Education
Chrishella R. Carter is a 33-year-old Milwaukee native doing outstanding work in her city. A graduate of Alabama State University with a degree in Elementary Education, Carter has taught youth across the globe. Once a resident and teacher in Abu Dhabi, UAE, Carter has brought her experiences back to Milwaukee to guide youth with a worldview perspective. She has worked with PEARLS for Teen Girls, empowering young women in grades 5-12; mentored youth through MA'RUF, a youth group dedicated to strengthening faith through action; and she is the Wisconsin State Director for the Miss Black USA pageant.
Carter volunteers with and is a current member of Zeta Phi Beta Sorority, Inc., Milwaukee Urban League Young Professionals (MULYP), and the Young Non-Profit Professionals Network (YNPN). Teaching and improving the lives of youth is not Carter's only passion -- she has an interest in creative arts and music and she is the owner of VIBEZ Creative Arts Space, an arts space for the community to learn, explore and enjoy art through different mediums. Through VIBEZ, Carter aims to educate and introduce different art mediums through paint and sip experiences, workshops, hands-on activities and community events.
---
Tiffany Cannon-Lewis ('04)
B.S., Computer Information Systems
Tiffany Cannon-Lewis provides risk services in public accounting as the Audit Manager for Builders FirstSource. Cannon-Lewis has more than 13 years of experience in her industry. She earned a B.S. in Computer Information Systems in 2004 and a Master of Accountancy in 2007. She is a Certified Information Systems Auditor, a Certified Internal Auditor and a member of several professional organizations.
As a dedicated Hornet, she is proud to be the inaugural Treasurer of the re-chartered DFW Metro Alumni Chapter. She has represented ASU by participating in college fairs and organizing a send-off for four ASU freshmen in 2019. Cannon-Lewis is happy to serve her alma mater and tell future Hornets about all ASU has to offer. Initiated into the Beta Pi Chapter of Alpha Kappa Alpha Sorority, Inc., she is currently a member of the Chi Zeta Omega Chapter where she serves as the assistant Treasurer, and a board member of the nonprofit Pearls of Service, Inc. Cannon-Lewis and her husband, Jarmale, are the proud parents of two boys, Cannon and Channing.
---
Eric LeBron Caver ('96)
B.S., Computer Information Systems
Eric LeBron Caver is a career information technology consultant that has worked multiple Department of Defense, Higher Ed, and State and Local contracts. He is consistently recognized as a subject matter expert in Oracle technology products, services and implementations. Caver has 15 years of experience in exercising technical and managerial direction over multi-disciplined engineering teams responsible for integrating, implementing, and sustaining U.S. Air Force enterprise resource planning (ERP) systems.
He has a passion for real estate investing and its opportunity for building wealth and retirement options. Caver hails from a family of ASU graduates. He is the youngest child of Albert and Thelma Caver, and a family where six of seven siblings received at least one degree from ASU. He is a proud member of Kappa Alpha Psi Fraternity, Inc., and ASU Montgomery Alumni Chapter. He is a proud supporter of ASU, Hornet Athletics and serves on the Athletics Advisory Committee.
---
Lauren A. Davidson Chambers ('08)
B.S., Psychology
Lauren Ashley Davidson Chambers is a motivating leader driven to be committed to being a servant leader to the community and others daily. The things that this young lady is doing in the community are unbelievable; Lauren is the Marketing Account Manager for Amerigroup. Her mission is to share in the information about Amerigroup by gaining the trust of the community doing free family-oriented community events. Since Lauren has been in this position, she has elevated heights with Amerigroup being a familiar name to this community, media, and has open doors with several community partners in this area.
Lauren Chambers has successfully partnered and developed some amazing events with community partners such as Boys & Girls Club of Chattahoochee Valley, Chick-Fil-A, Columbus Civic Center, Open Door, Columbus Trade Center, Columbus Museum, WTVM, Columbus Ledger Inquirer, Columbus State University, Girls Scouts, Hope Harbour, Big Brother Big Sister, Hispanic Coalition/Outreach Columbus Times, West Georgia Cancer Coalition, Peachtree Mall, Columbus Parks & Recreation, Davis Broadcasting Inc. PMB Broadcasting, Greater Columbus Chamber of Commerce, Columbus Consolidated Government, Muscogee Ct School District, Columbus Health Department, several churches and schools in this area. Lauren Chambers has duplicated this same model in the other 32 counties which she covers and has to do community events in as well.
Lauren is incredibly involved with her church and community. Her sole desire is to meet the needs of the community. Lauren is one that believes we can do greater good when we all pull up a seat at the table ready to make impact together for the greater good of others!
---
Rev. Dr. Wendy R. Coleman ('93)
B.A., Theatre/Performance
Rev. Dr. Wendy R. Coleman is a 1993 graduate of Alabama State University where she received her bachelor's degree in Theatre Arts. She left her alma mater to attend Florida State University (FSU) and pursue her doctorate in Theatre & Dramaturgy, which she completed while serving as instructor of Theatre at ASU from 1996-1999. The next decade of Coleman's career in higher education was spent in service as Director of Theatre at Albany State University in Albany, Georgia (2000-2010). Feeling a tug on her heartstrings, Coleman returned to O' Mother Dear in 2010 to serve as Chair for the Department of Theatre.
A teacher and leader at heart, Coleman also answered another call into ministry while she was attending FSU. Since then, she has served as Pastor at First Congregational Christian Church in Montgomery (2012-2018) and is currently Founding Visionary & Senior Pastor at Reaching The Remnant Ministries in Pike Road, Alabama. An entrepreneur, Coleman founded Sweet, Sweet Spirit Publishing & JRC Event Center. "I am beyond honored to be chosen as a member of my alma mater's 50 Under 50. This is truly a highlight of my life."
---
Travae D. Donald ('00')
B.S., Special Education
Travae D. Donald is a former special education teacher who pursued a second career in nursing after teaching children with behavioral and learning disorders for 13 years. In 2011, Donald became a Registered Nurse, expanding her knowledge of medical comorbidities adversely affecting her students' academic ability and behavior. In 2013, she began her career as staff nurse for children, adolescents and adults with mental illnesses. In this role, Donald was able to combine her knowledge and experiences from both careers to provide specialized nursing care, specifically for individuals with Intellectual Disabilities and Autism Spectrum Disorders.
As a Registered Nurse, she educated hospital staff and the community on implementing techniques such as Sensory Integration as an alternative to psychotropic medications for managing behaviors. She has served as Charge Nurse and Nurse Manager of a 64-bed inpatient psychiatric unit in Birmingham, Alabama, and is currently the Specialty Clinical Educator for Behavioral Health for the East Florida Division of HCA Healthcare in Fort Lauderdale, Florida.
---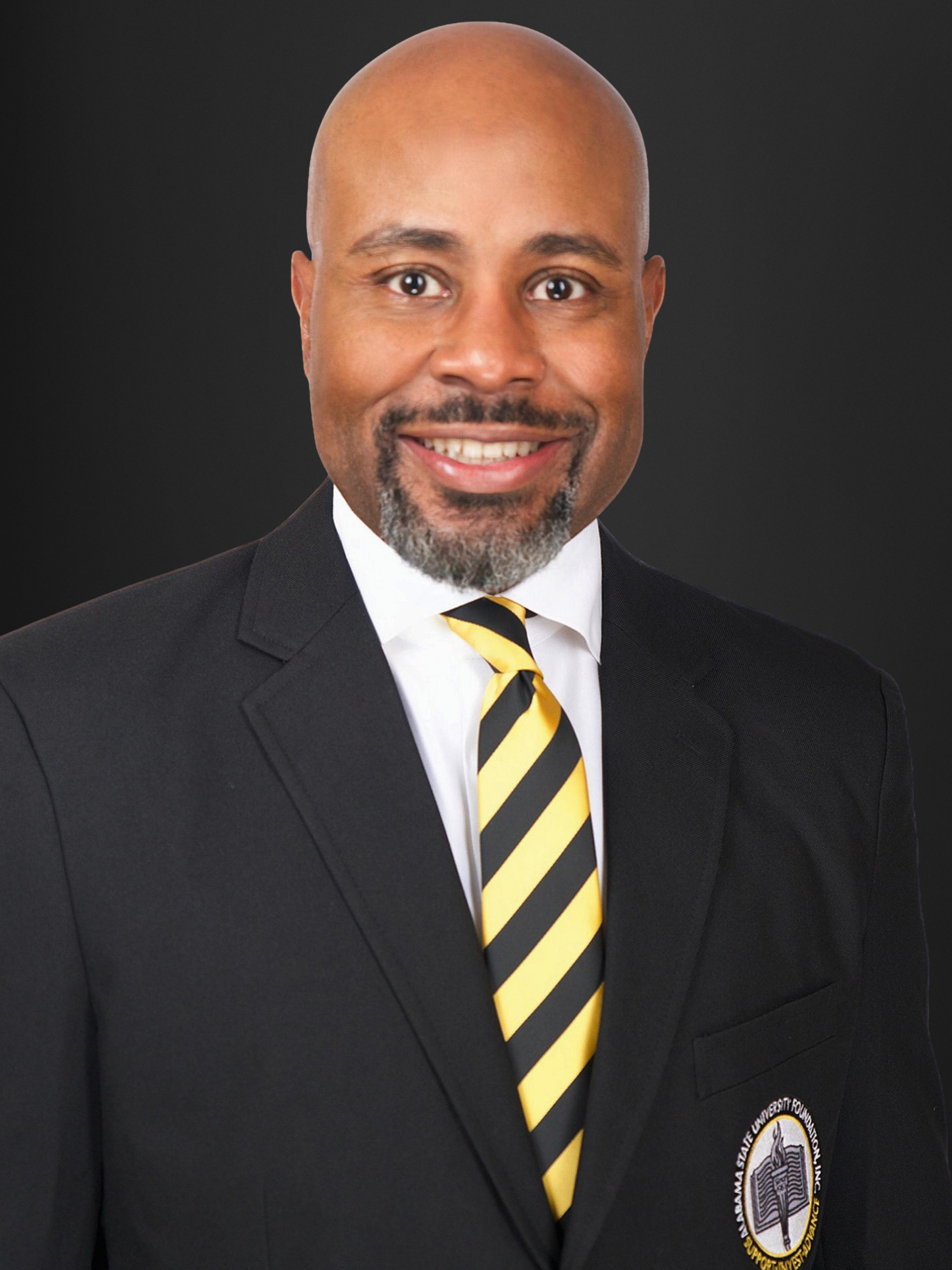 Brendalynne M. Duncan ('93)
B.S., Accounting
Brendalynne M. Duncan is a finance professional with more than 20 years of experience with The Coca-Cola Company. She has been promoted five times to jobs of increasing responsibility during her career at Coca-Cola, to include Employee of the Year in 2011.
She is an active member of Alpha Kappa Alpha Sorority, Inc. where she holds leadership positions on various committees. She is a member of Ben Hill UMC, where she serves as the adopt-a-family Christmas outreach chair for Alpha Kappa Alpha Sorority, Inc., the treasurer for the Women in Christ Usher Team, and the Martin Luther King Jr. annual outreach chair. As current PTSA President of Mays High School, she volunteers her time mentoring and recruiting students that are interested in attending her beloved ASU. Her proudest recruit to ASU is her daughter, Karrington Duncan, who is a rising senior in the class of 2021.
---
Cemeria McNear Ehis ('17)
B.S., Interdisciplinary Studies
Cemeria McNear Ehis currently serves as Program Coordinator for the Title III Department at Alabama State University. Prior to ASU, she was a Pharmaceutical Analyst for the State of Alabama Medicaid Division, where she served as the State Panel Representative/Speaker for the International IR Annual Government Program Summit (2014-2017). She decided there's no place like home and returned to O' Mother Dear to serve the University that significantly influenced her life.
Ehis has served in various capacities at ASU, including in the Department of Prosthetics & Orthotics. These opportunities have enabled her to grow and mentor to incoming Hornets. Ehis also is the CEO of CommTech LLC, a communications, technology and organization management consulting and service provider. Through CommTech, she gives back to her community via scholarships and giveaways, a way of supporting a cause very dear to her -- education.
---
Nakesha Ward Epps ('02)
B.S., Criminal Justice
Scholar and unsung servant, Nakesha Ward Epps is a woman of community change. She is the founder and leader of TRU Foundation, a nonprofit organization widely known for its innovative and intimate acts to rid stress through varied efforts, including free community events, annual back-to-school giveaways, homeless reliefs and toy drives for low-income neighborhoods.
A native of Atlanta, Georgia, she is the wearer of many hats -- a mother, wife, entrepreneur and educator. Married to Grammy-winning recording artist 2 Chainz, she leads her husband and their three children by example as the owner and director of Atlanta's preschool A Gift from Heaven Academy, a premier childcare institution named with love after their first child. A champion for enterprise, Epps' role as a missionary and serial entrepreneur have received special recognition from the WNBA, The Southern Christian Leadership Conference, and more. She is the recipient of the RICE Awards, given to individuals who work tirelessly to improve lives throughout Georgia.
---
Tauheed "2Chainz" Epps ('00)
B.S., Psychology
2 Chainz is the stage name of Atlanta rapper Tauheed Epps, once known as Tity Boi in the Atlanta-based Playaz Circle. Epps launched a successful solo career in 2010 and began issuing a parade of Top 40 hits while becoming a go-to artist for guest verses. His breakout year was 2012, when he landed on Kanye West's "Mercy" and Nicki Minaj's "Beez in the Trap" before dropping his official debut, Based on a T.R.U. Story, for Def Jam. With three platinum hits -- "No Lie" featuring Drake, "Birthday Song" featuring Kanye West, and "I'm Different" -- the album hit number one on the Billboard 200, and easily reached platinum status. 2 Chainz continued to dominate the charts throughout the next decade, consistently hitting the top ten with albums like 2017's Pretty Girls Like Trap Music and material from his 2020 record So Help Me God.
Born and raised in College Park, Georgia, he first went solo in 2007 with the mixtape Me Against the World. The 2Pac references continued with his 2009 mixtapes Trap-A-Velli and All Ice on Me, but 2010's Me Against the World 2: Codeine Withdrawal hit his style on the nose with the last bit of its title, and when DJ Teknikz and DJ Frank White collected his best street tracks in 2011, the hard and hazy set of cuts was dubbed the Codeine Cowboy mixtape. That same year he was featured on David Banner's "Yao Ming" and Big K.R.I.T.'s "Money on the Floor."
---
Cheryl McWhorter Featherstone ('97)
B.S., Secondary English-Language Arts
Singer Cheryl McWhorter Featherstone is gospel music's newest sensation. A native of Montgomery, Alabama who now resides in Birmingham, Alabama with her husband and son, Featherstone blends Christian melodies with smooth contemporary sounds of jazz creating a beautifully unique place among today's top gospel/Christian artists. Featherstone auditioned and placed as a finalist in the 2009 season of the BET hit show "Sunday Best," besting more than 3,000 candidates in the Atlanta area. She's since released her debut album and currently working on her sophomore project.
As a Community Activist, Featherstone founded the #NoMore Domestic Violence Awareness and Prevention Organization and is the visionary behind its annual Calendar of Domestic Violence Survivors. As an Education Administrator, Featherstone celebrates 26 years as a Rtl/GED Coordinator with DYS School District for Incarcerated Youth of Alabama Central Office.
---
Dr. Monica C. Frazier ('92)
B.S., Chemistry (Math)
Dr. Monica C. Frazier is the Director of Georgia LSAMP Alliance and a Professor of Biology at Columbus State University. For more than12 years, Frazier has been an active member of the Lee County Alumni Association, where she currently serves as Vice President. She is committed to attracting minorities toward careers in STEM.
Since graduating from ASU, she has consistently served as a face for minorities in STEM through her work with youth as a tutor and scientist, imparting her love of research to students through laboratory experiences in her lab. She recently received a $3 million NSF LSAMP grant to increase the number of minorities obtaining degrees in STEM and entering graduate school. Frazier is a member of Mu Sigma Omega Chapter Alpha Kappa Alpha Sorority, Inc., the American Association for Cancer Research (AACR) and the American Society for Microbiology (ASM).
---
Billy Gresham ('05)
B.S., Education
Billy Gresham is in his fourth year at Alabama State University as the Outside Linebacker Coach and Recruiting Coordinator. Prior to coming to Alabama State, Gresham served as the head football coach at Carver Senior High School in Montgomery, Alabama, where he helped Carver to a 77-32 record. His biggest achievements were being named to coach the Under Armour All-American Football Game, Army All-American Game, Alabama North-South All-Star Game, and being named Coach of the Year by several media outlets.
Gresham played for the Hornets from 2001-2005. While at Alabama State, Gresham was a four-year letter winner at linebacker and started three seasons at the middle linebacker position. He was a part of Alabama State's SWAC East Champs in 2001, 2003, and the 2004 SWAC Championship teams. Gresham was an All-SWAC performer in 2004-2005, Preseason All-SWAC and Defensive Player of the Year in 2005, and Sheridan Broadcast 2nd team All-American. Gresham is a member of Omega Psi Phi, the Alabama Football Coaches Association, American Football Coaches Association and Fellowship of Christian Athletes.
---
Dr. Tonquita K. Hampton ('10)
B.S., Biology
Dr. Tonquita K. Hampton serves as Lead Physical Therapist in the Surgical Intensive Care and Coronary Critical Care Units at Jackson Hospital in Montgomery, Alabama. Hampton is a Certified Exercise Expert for Aging Adults and currently serves as a board member of the Alabama Board of Physical Therapy. In 2019, Hampton was selected to serve on the Physical Therapy Advisory Committee at ASU and the Physical Therapist Assistant Advisory Board at Jefferson State Community College.
Through her work as a Clinical Instructor for PT students at Jackson Hospital, Hampton gained an opportunity to be a guest lecturer at Alabama State University and Auburn University. Hampton also mentors ASU PT students through the Acute Care Club. While in undergrad at ASU, Hampton was the 2010 Senior Class Homecoming Queen. Hampton was recently awarded the "Own the Future" Award for outstanding performance by her employer, Select Medical Company.
---
Pamela R. Hill ('99)
B.S., Accounting
Pamela R. Hill received her Bachelor of Accounting and Master of Accountancy degrees from Alabama State University and a Master of Public Administration degree from Troy University of Montgomery. She has been employed with the Alabama Department of Revenue since July 2000 and currently holds the position of Revenue Manager II. She also is an Adjunct Accounting Instructor at Trenholm State Community College.
Hill is a board member and treasurer of the ASU Foundation, a member of the Association of Government Accountants and has served as a chapter president and regional vice-president. In 2001, she was initiated into Delta Sigma Theta Sorority, Inc. and now serves as National Treasurer. She previously served as a member of the organization's National Finance Committee and National Internal Audit Committee. She is the immediate past president of the Montgomery (Alabama) Alumnae Chapter, having served as an elected officer from 2005-2017.
---
Dr. Rolanda Horn ('00)
B.S., Recreational Therapy
Dr. Rolanda Horn is a two-time graduate of Alabama State University, receiving her bachelor's degree (2000) in Therapeutic Recreation and more recently her doctorate degree (2019) in Educational Leadership, Policy and Law. She is a first-generation college student from Clarke County, Alabama, who has proven that poverty does not determine purpose, but perseverance produces the results needed to be successful in life.
She began her tenure several years ago at Alabama State University and now serves as the institution's Quality Enhancement Plan Coordinator. She is a published author who has conducted research in the area of African-American women in leadership. With a passion for education and mentorship, she is an advocate for students with marginalized identities. Known as "Dr. Ro," she has established a nonprofit organization, Mentee Me, which focuses on exposing youth to options that will assist them in becoming career and college ready.
---
Ronald "Rocky" P. Horner, Jr. ('04)
B.S., Elementary Education
Ronald "Rocky" P. Horner, Jr. is a two-time graduate of Alabama State University where he received his B.S. in Elementary Education (2004) and his master's in Administration (2009). The Mobile native has been an educator for 17 years. He has taught third, fourth and fifth grade, as well as served as an assistant principal at both the middle and high school settings. Horner is now the principal at the oldest and only historically black Catholic school in Mobile.
Horner serves as the treasurer, recruiter and social media specialist for the ASU Gulf Coast Alumni Chapter. He is very active in the city of Mobile where he is a member of the Port City Secondliners, the Mobile Area Mardi Gras Association, the Conde Explorers, and the Rho Alpha Chapter of Omega Psi Phi Fraternity, Inc. Horner is married to Sabrina Horner.
---
Brian C. Howard ('01)
B.S., Computer Information Systems
Brian C. Howard is the Deputy Director of Risk Management and Assurance at the United States Secret Service (USSS). Howard is responsible for ensuring the USSS has a dedicated risk program to evaluate and manage risks related to financial management, information technology, and operations, to name a few. Howard has received numerous awards for risk management, most recent the 2019 Risk Management Team of the Year Award that is given to the best performing team within the Chief Financial Officers office.
As a member of the United States Secret Service African American Outreach Program, Howard recruits African Americans at Historically Black Colleges and Universities (HBCUs) to work at the USSS. Howard is a member of the ASU Washington, D.C., Alumni Chapter as a recruiter. He is a scholarship donor, along with his mother, Dr. Virginia Howard, to D.C.-area high school graduates attending ASU.
---
Danielle Kennedy-Jones ('93)
B.A., Public Relations
Danielle Kennedy-Jones is Managing Consultant for Kennedy Jones Solutions Group, where she provides strategic consulting to higher education, nonprofits and minority owned businesses. Only three years old, the company has served more than 20 organizations and brands. A lover of ASU, she has been a student, faculty and staff member, senior manager, executive leader and consultant; however, the titles she loves most are alumnus and donor.
Kennedy-Jones was honored by NAFEO with the Distinguished Alumni Award. A champion of higher education and mentoring, she has served ASU, Florida A&M and 100 Black Men of America in senior leadership positions and led efforts to advance enrollment, events, fundraising and branding. She used her talents to support community organizations, such as Jack and Jill of America as its SE Regional Secretary Treasurer; awarded the Fulton County, Georgia, My Brother's Keeper Volunteer of the Year award; and the Woman of the Year award from her church. She is a member of Delta Sigma Theta, Inc.
---
Lorenzo Matt Leonard ('13)
B.S., Biology Pre-Health
Lorenzo Matt Leonard is a Captain in the Marine Corps and serves as the Regimental Logistics Officer at Marine Corps Recruit Depot San Diego. He commissioned in the Marine Corps in March 2016. Following the Basic School and Logistics Officers Course, he was assigned to 3d Transportation Support Battalion (3d TSB), Okinawa Japan, in February 2017. During this tour, he served as the Battalion Training Officer, Battalion Assistant Operations Officer, and Landing Support Platoon Commander. He also participated in numerous exercises in South Korea.
Leonard received the Navy and Marine Corps Achievement Medal for the outstanding performance of his duties prior to leaving 3d TSB. Before being selected to become the Regimental Logistics Officer, he supervised the transformation of more than 1,000 recruits into basically trained Marines as a Series Commander with 2d Battalion Company E. He is a member of Kappa Alpha Psi Fraternity, Inc., and the National Naval Officers Association.
---
Mia M. Braden-Lewis ('97)
B.S., Business Management
Mia M. Braden-Lewis is an Auditor specializing in Anti-Money Laundering (AML), Anti-Bribery and Corruption. She is a Certified Anti-Money Laundering Specialist with more than 20 years of audit experience. Currently, Braden-Lewis works for Ally Financial as an Audit Manager in the Risk Execution group. Prior to Ally, she was a VP and Global AML Compliance Officer at Citigroup in Fort Mill, South Carolina. Braden-Lewis has held various Internal Audit positions at Comerica Bank in Detroit, Michigan, where she served on the Local Diversity Roundtable; BB&T Bank in Charlotte, North Carolina; and Citibank/Citigroup in New York City.
Braden-Lewis is the co-founder of an adventure group, the Dare Divas ®, whose purpose is to encourage women of all nationalities to reach beyond their comfort zones and live their lives to the fullest. Paramount Pictures is producing a movie about Dare Divas, directed by DeVon Franklin. The movie will be released to theaters around the world.
---
Dr. Taqua Gray Lewis ('96)
B.S., Elementary Education
Dr. Taqua Gray Lewis, a former 2nd Attendant to Miss Alabama State University, is currently the Coordinator of Guidance and Counseling for Birmingham City Schools in Birmingham, Alabama.  Lewis taught 6th grade reading for 4 years and was a high school counselor for 22 years working with several school districts in Alabama, including Daleville City, Homewood City, Dothan City, Hoover City, Jefferson County, and now Birmingham City Schools. Lewis is a proud alumna and a strong advocate for encouraging students to attend ASU.  While her job description included helping students with their goals, she was the "Mother of Many" when it came to helping her students with life's choices--educationally, emotionally, and socially. In her current role as Coordinator of Guidance and Counseling, she provides leadership and support to school counselors in the district.
Lewis was the 2016 Alabama High School Counselor of the Year and the 2017 Jefferson County High School Counselor of the Year.  She is a member of More Than Conquerors Faith Church and serves as a R.E.S.P.E.C.T. Organization Board Member and Deaconess, Birmingham Alumnae Chapter of Delta Sigma Theta Sorority, Inc., where she serves as the Educational Development Chair, and D2 Line Dancing.  Lewis is the proud mother of a daughter, Taylor, who will be attending "My ASU" in the Fall of 2020 as a maternal and fraternal third-generation scholar.
---
LaShawn Chere Long ('97)
B.S., Criminal Justice
LaShawn Chere Long is the Utilization Review Coordinator at Montgomery Area Mental Health Authority, serving Montgomery, Lowndes, Autauga and Elmore counties. Long worked as a Children's Therapist and served on the Children Policy Council, the Multi-Needs Committee and the Lowndes County Black Belt Coalition in Lowndes County.
Long is passionate about serving and working where she is needed. She is a proud two-time graduate of "The" Alabama State University. She currently serves as the Vice President of the Montgomery Chapter of the National Alumni Association. It is always a Great Time to Be A Hornet!
---
Dr. William A. Milledge, Jr. ('11)
Ed.D., Educational Leadership, Policy and Law
Dr. William A. Milledge, Jr., an educator of 23 years, has been a classroom teacher, assistant principal and presently a principal. With a commitment to education, Milledge looks for ways to incorporate and implement critical thinking and problem-solving skills for his faculty, parents, and students. Exhibiting the ability to quickly analyze situations and offer problem- solving alternatives has proven to be an effective tool in his career. This has been met with success in changing the culture and climate in schools and the surrounding communities.
Milledge's energetic demeanor provides a natural ability to empower others and initiate change. He has been honored as the Montgomery County Elementary Assistant Principal of the Year and as the Montgomery County Elementary Principal of the Year. Milledge has had the opportunity to present on many levels, including serving as the keynote speaker for the Central Alabama Regional Education Inservice Center at Alabama State University.
---
Ashley M. Millon ('09)
B.A., Communications-Radio/TV
Ashley M. Millon, a former Elite Model, is the host for iHeart Media in Montgomery, Alabama. Affectionally known in radio as "A. Milli," you can hear her voice on several commercials throughout Montgomery and Birmingham. She has years of radio experience in the Montgomery area with stations Hot 105.7, Magic 97.1 and 104.3 Hallelujah FM.
Million also served as iHeart's Promotions & Digital Content Director for three years, where she cultivated three urban stations and organized various community events, such as the Sista Strut Breast Cancer Walk, iHeart Media's Prom Dress Drive, "Get Wiggy With It" Breast Cancer Campaign for iHeart Media, and iHeart Media's Largest Yard sale. Millon has been featured on WSFA to bring awareness of various station events throughout the city, and was featured in an article for Voyage ATL (2020) highlighting her contributions in entertainment. Millon received a Bachelor of Arts degree in Communications with a concentration in Radio/Television from Alabama State University in 2009. She is a proud member of Delta Sigma Theta Sorority, Inc.
---
Africa Miranda ('99)
B.A., English
Africa Miranda is an internationally known beauty and travel influencer whose brand inspires women everywhere to embrace their inner light. She is a host, executive producer, "beautypreneur" and digital personality.
In 2016, she launched Beauty by Africa Miranda, a skincare line inspired by world travel. Her 2018 book, "Step Up, Step Out and Shine," teaches readers how to build their own global brands. Dedicated to empowering other women to step intentionally into the media space, Miranda is helping a new generation of creators reach their highest potential through her media workshop, Media Mastery Workshop, and training course, Shine Media Training.
---
Ruben Desmond Mitchell ('03)
B.A., Music Education
Ruben Desmond Mitchell, a former Mighty Marching Hornet, is a music educator, performer and entrepreneur. Mitchell successfully served as the Director of Bands and Fine Arts Department Chair in the Anniston City Schools System for 17 years. During his tenure, his bands have received 200 superior ratings and awards. Mitchell is the founder of the Anniston Music Alliance, a nonprofit organization that provides instruments for underprivileged band students. He has served as the Anniston City Schools Secondary Teacher of the Year and was inducted into the Jacksonville State University Teacher Hall of Fame.
Mitchell is the saxophonist/bandleader for the group T.A.D. of Jazz and performs at a variety of events throughout the country. He is an active member of Kappa Alpha Psi, Kappa Kappa Psi, Kappa Delta Pi, and the Alabama State Alumni Association. He has earned graduate degrees from Jacksonville State University and the University of Alabama
---
Dr. LaShonda Lamar Moorer ('03)
B.S., English Language Arts Secondary Education
Dr. LaShonda Lamar Moorer is a four-time graduate of Alabama State University. She recently received her doctoral degree in Educational Leadership, Policy and Law in December 2019. Her professional career as an educator encompasses 18 years as a teacher, an assistant principal and principal. She currently serves as the Accountability Specialist for Montgomery Public Schools.
She has led and served on many local and district teams in the Montgomery Public School and Selma City School districts to prepare teachers and students to be successful. As principal, she received the Aim of Excellence Award for increased academic achievement as documented by the Alabama State Department of Education. She is a member of Delta Sigma Theta, Inc., Sigma Tau Delta, National English Honor Society, and Alpha Chi­­­­ National Honor Scholarship Society. She is married to her high school sweetheart, Taurus Harrison Moorer, and they have one daughter, Lenzy Clare Moorer.
---
Dr. David L. Mount ('94)
B.A., Psychology
The author of "Waking Up in College" (2012) and "The Truth Ain't Popular: Impediments to Hope" (2016), Dr. David L. Mount is a clinical neuropsychologist and CEO for the Mind Body Institute Beyond. He owns and operates a full-scale social documentary, multimedia production studio; has written several dozen peer-reviewed scientific papers; has presented over 60 scientific conference posters; has contributed to high profile book chapters; has served as scientific journal reviewer; and has worked on multiple community boards with attention to the underserved populations.
Mount's noteworthy body of work includes being a NIH funded researcher, TEDx speaker, a NIH Designated Health Disparities Scholar, Dr. Maya Angelou Leadership recipient awardee, a NC 40 leaders under age 40 award recipient, and a Dr. Martin Luther King, Jr. "Building the Dream" nominee. Through the Dr. David L. Mount Center he founded both the North Carolina Network for Human Services Integration to Prosperity and the NC Network eScholar-In-Residence (eSIR) Programs. He is credited with mentoring more than 80 minority graduate students who have earned their doctoral degrees. Mount is a 1994 ASU graduate, where he played football and became a member of Kappa Alpha Psi Fraternity,
---
Amy L. Perry ('96)
B.S., Psychology
Amy L. Perry is the Executive Director of the Reclamation Center of Alabama (RCA), the only black-owned substance abuse treatment agency in the greater River Region area. A proud Alabama State University alumna, she is a two-time graduate receiving both her B.S. in Psychology and an M.S. in Counseling, an experience that built the foundation that she stands on. Her 27-year career has been grounded in social service and assisting various populations such as the homeless, mentally ill, individuals with co-occurring disorders, intellectually deficient persons, and disabled Veterans. Her dedication to serving others is displayed by her active involvement in the Lowndes County Children's Policy Council, the Montgomery County Children's Policy Council, the Lowndes County Black Belt Coalition, and as board member of The Elmore Bolling Foundation.
Perry currently sits on the 2nd & 15th Judicial District Drug Court Deliberation Team. She actively advocates in the judicial systems of Crenshaw, Butler, Conecuh, Lowndes, Elmore, Autauga and Montgomery for individuals who are faced with addiction-related concerns. Perry developed the RCA Court Connected Program for individuals to receive supportive substance abuse treatment in lieu of being detained and possibly processed into the Alabama Department of Corrections. The RCA's Court Connected Program removes all barriers that inhibit access to treatment. These individuals receive supportive substance abuse treatment free of charge, enabling them to stay current on court fines/fees and halt recidivism in our city/county/state correctional systems.
---
Dr. Carl S. Pettis ('01)
B.S., Mathematics (Computer Science)
Dr. Carl S. Pettis is a proud alumnus of Alabama State University (ASU). Pettis was awarded the Bachelor of Science degree (2001 Major – mathematics, and minor – computer science) and the Master of Science degree (2003 Mathematics) from ASU. Pettis received his doctorate degree in mathematics from Auburn University in 2006. He was the first graduate of the Alabama Bridge to the Doctorate Program. He has since published a number of research articles in the area of Design Theory. Pettis currently serves as the Provost and Vice President for Academic Affairs at ASU. He also is a professor of mathematics in the Department of Mathematics and Computer Science.
Pettis is the principal investigator for three National Science Foundation initiatives at ASU, namely the Greater Alabama Black Belt Region Louis Stokes Alliance for Minority Participation (GABBR-LSAMP), INCLUDES and a Targeted Infusion Project for Big Data Analytics. He also serves as the director for several federally funded K-12 educational activities such as the National Summer Transportation Institute (NSTI), the UNITE Program, the Research and Engineering Apprenticeship Program, and the Institute for Mathematics, Science, Engineering, and Technology (IMSET).
---
Monica Lee Ridgeway ('09)
B.A., English (Print Journalism)
Monica Lee Ridgeway serves as the Senior Program Manager, Writer and Creator for the Innovative Pilot, "Kentucky Finding Cases Project (KyFC)." This program supports both the Federal Plans of the Obama administration (National HIV/AIDS Strategy) and the Trump administration (Ending the HIV Epidemic: A Plan for America—an initiative to reduce new cases of HIV by 75 percent by 2025 and further by 90 percent by 2030). Ridgeway was appointed the 2020-2021 State Representative for HIV Advocacy, which focuses solely on the priorities of ending the HIV epidemic. In this role, Ridgeway supports the civil rights for LGBTQ+ people, immigrant communities, the Black, Indigenous and People of Color (BIPOC), the Latinx communities, and people with disabilities, among others. Ridgeway continues to urge Congress to take measures against proposed and implemented budgetary and regulatory changes that threaten the diversity and humanity of people in the United States.
While combating against HIV, Ridgeway has taken the initiative to stop the spread of COVID-19 as a contact tracer. She is devoted in volunteering her time through the Life Development Corporation, Inc., a grassroots organization that empowers people through enhancement of education, economic and financial growth, improving physical and mental health while overcoming social injustice and inequity through community engagement and connection. Ridgeway earned a B.A. in English from Alabama State University and a M.P.A. with a concentration in Nonprofit Management and Leadership from Walden University. She is a member of Sigma Alpha Iota International Music Fraternity for Women, Inc., and a member of Gamma Sigma Sigma National Service Sorority, Inc.
---
Rhonda Y. Robinson ('96)
B.S., Political Science (Criminal Justice)
Rhonda Y. Robinson, a former SGA Vice President and SGA Secretary, is an educator in Atlanta Public Schools. She is the founder of Educating a New Generation, which focuses on strategies to engage inner city students through relationships first and instruction next. A veteran educator with more than 20 years of experience, she has been identified as a Master Educator for the state of Georgia. She worked as a Literacy Professional Developer in Washington D.C., to aid in implementing reading, writing and literacy strategies for D.C. Public School teachers, which produced an increase of 45 percent proficiency in the district's lowest performing inner-city school over a three-year span (2008-2011).
An active member of the ASU Metro Atlanta Alumni Chapter, she works continuously to support recruitment and scholarships for future Alabama State University Hornets. As the current Vice President of Rho Zeta Omega Chapter of Alpha Kappa Alpha Sorority, Inc., in Marietta, Georgia, she is responsible for chapter implementation of the sorority's national program targets. She is a member of The P.E.A.R.L. Foundation Board, where she meets monthly with Cobb County high school juniors and seniors to complete the college application process and find scholarship monies to meet their financial needs for college, specially HBCUs. Since her recovery from two brain surgeries, Robinson has worked tirelessly to raise money for various brain recovery organizations and volunteers to help support groups with individuals recovering from brain surgeries, strokes, traumatic brain injury, and aneurysms. Robinson is currently developing a resources guide for families who are caregivers for brain surgery patients.
---
Dr. Reneta C. Sanders ('02)
B.S., Elementary Education
Dr. Reneta C. Sanders is an International Educational Leader who has spent her career working for social justice and educational equality for underserved students. She has experience as a teacher, instructional coach, assistant principal, principal and leadership coach. She holds a B.S. in Elementary Education, M.S. in Management of Educational Programs, Ed.S. in Educational Leadership, and an Ed.D. in Leadership & Professional Practice. In 2011, she was accepted into New Leaders for New Schools, a national school leadership program. Sanders has worked as a school director, principal, leadership coach, and educational consultant in the Middle East.
While at ASU, Sanders was a majorette for the Mighty Marching Hornets (1998) and Miss Junior (2000). She graduated Sum Cum Laude from ASU in 2002. Recently, she has been recognized as an Outstanding African American School Leader in the Middle East. Some of her notable accomplishments include Outstanding School Leader Award, National Tolerance Leader for Abu Dhabi, UAE, City of Memphis Principal Award, and Distinguished Title I School Leader. Sanders is an active member of Delta Sigma Theta Sorority, Inc., and leads several volunteer projects with orphanages and schools in Africa.
---
Alexis S. Smith ('97)
B.S., Criminal Justice
Alexis S. Smith has advanced her career at Blue Cross Blue Shield of North Carolina to become an IT Architecture – Team Lead, providing guidance to her new team in the health care industry as it relates to network infrastructure, hybrid cloud solutions, and other areas during this pandemic. In her prior role as the Director of Technology for the Montgomery Public Schools, she submitted and was awarded multiple grants for the school system. In October 2020, it was announced that MPS was awarded the STOP the Violence grant for $750k. Smith's accomplishments are a testament to how she has been influenced by STEM. She has worked on projects in partnership with the Montgomery Chamber of Commerce, TechMGM, Smart Cities Readiness Council, and Best Robotics to provide coding opportunities for students in the city and county of Montgomery, Alabama.
Smith is a proud member of Zeta Phi Beta Sorority, Inc., where she has served for 27-plus years, a member of Tau Beta Sigma Honorary Band Sorority and is a life member of the Mighty Marching Hornets Band. Smith served as the National Zeta Organizational Leadership Technology Director from 2018-2020 and now serves as its National Technology Coordinator. She also is a life member of Tau Beta Sigma Honorary Band Sorority "Building Better Bands," where she holds an office on the Executive Board for the Delta Theta Alumni Association of Alabama State University.
---
Marques L. Stewart ('01)
B.S., Elementary Education
Marques L. Stewart, who was born in Wiesbaden, Germany and raised in Pensacola, Florida, is a three-time graduate of Alabama State University receiving a Bachelor of Science in Elementary Education (2001), a master's degree in Administration & Supervision (2004) and an Education Specialist Degree in Education Leadership (2006). Stewart's teaching career began in Montgomery Public Schools and later Selma City Schools. He served in various leadership capacities in Lowndes County Public Schools and Tuscaloosa City Schools before being recruited in 2010 to Kansas City, Missouri, where he became the Turnaround Principal at Longfellow Elementary School from 2010-2012.
Stewart was later recruited and joined the Education Achievement Authority of Michigan as a Turnaround-Principal at Brenda Scott Elementary-Middle School. During his tenure there, the students at Brenda Scott Academy made unprecedented academic gains in student achievement, ranking number 5 out of 127 K-8 schools in the city of Detroit (2012-2013). The school was removed off the state of Michigan's Persistently Lowest Achieving List (PLA) in 2014. In 2015, he served as Principal of Atlanta's Harper-Archer Middle School until its closure in June 2019. He currently serves as the 10th grade academy Principal at Frederick Douglass High School. Stewart is finishing a Doctorate in Education Leadership and Policy Analysis from the University of Missouri and is on track to graduate in spring 2021.
---
Jenny Thelwell ('07)
B.A., Mass Communications
Jenny Thelwell, a former Alabama State University track and field athlete, is the Magnet Coordinator, Curriculum Leader, and Community Partnership Liaison at Boyd Anderson High School in Lauderdale Lakes, Florida. She is a current candidate of a doctorate degree in Curriculum and Instruction. As a dedicated Hornet, she is proud to serve as the Social Media and Recruitment Committee Chairperson for the Alabama State University Miami Alumnae Chapter.
Thelwell, who celebrates her culture as an Afro-Latina, recently published her personal self-help/memoir, "PRESSURE POINT: Stop Feeling Bad for Yourself and Grow Through What You Go Through." She wrote the book to inspire and to change the perspective of black and brown people who struggle to welcome adversity as a catalyst for change and an opportunity for success. Her story has had a major impact on people across America. She plans to continue to strive to break chains and to impact her community and others beyond her zip code as an inspirational speaker and writing coach. Thelwell is an active member of Delta Sigma Theta Sorority, Inc. and is currently serving in the Broward County Alumnae Chapter.
---
Fred Tingle ('04)
B.S., Marketing
Fred Tingle has achieved unparalleled success during his career as a federal employee. He is the recipient of several prestigious awards, including the Leon L. White Award, Department of Defense Excellence in Public Administration Award and the Secretary of the Air Force Professionalism in Contracting Award. He now serves as a Branch Chief for the General Services Administration, supervising 40 highly trained government professionals. He provides more than $5 billion of warfighter capability to the United States Central Command, Department of Defense Armed Forces, and Special Operations Command, while supporting more than 30,000 active-duty personnel across the United States and abroad. Additionally, his areas of responsibility extend to servicing the Centers for Disease Control and the Department of Health and Human Services.
Mr. Tingle's continuous involvement in his community is truly impressive. The Birmingham native founded the Boys to Men Development Seminar, which is recognized by the Okaloosa County School District for student success. His selflessness is a great reflection on his beloved alma mater and his fraternity, Alpha Phi Alpha Fraternity, Inc. (Beta Upsilon Spring '02). Mr. Tingle and his lovely wife are the proud parents of one amazing daughter.
---
Dr. Rukiyah Van Dross-Anderson ('92)
B.S., Chemistry
Dr. Rukiyah Van Dross-Anderson is an Associate Professor and Ph.D. Program Director in the Department of Pharmacology & Toxicology at the Brody School of Medicine. After graduating from ASU, she matriculated at Rutgers University and received a Ph.D. in Molecular and Cellular Pharmacology. She developed the Summer Biomedical Research Program to provide minority undergraduate students with research experience, as well as to mentor them on navigating the application process for graduate and medical schools.
She has received numerous teaching awards, including the most prestigious honor bestowed on medical school faculty. She has published several peer-reviewed articles, book chapters, and has received research grant funding. Van Dross-Anderson also has discovered a new anticancer molecule that was awarded a patent with two additional patent applications currently pending. She recently incorporated Claradele Pharmaceutics, Inc. to test and commercialize novel chemotherapeutic drugs. Van Dross-Anderson is a member of Delta Sigma Theta Sorority, Inc.
---
Keene M. Walker, Sr. ('96)
B.S., Social Science Education
Keene M. Walker, a transformational leader in education, a community organizer, a speaker, author and mentor, is the Director of Business Development for Dare 2 Care, LLC and founding member of Let Us Make Man and Brothers Building up Brothers. Walker lives by the mantra, "Those who want a long introduction don't deserve one, and those who deserve a long introduction don't want one."
Walker has raised a quarter million dollars for black males to attend college, amassed innumerable awards, has countless achievements, and has spoken nationally and internationally at schools, universities and organizations. His most fulfilling accomplishments lie in the impact he has made on the lives of those deemed at-risk, disadvantaged, and underprivileged. His greatest accomplishments, those yet to be seen, will be the impact that his protégés make on O' Mother Dear, the community and the world. Walker is an activist and member of Alpha Phi Alpha Fraternity, Inc.
---
Dr. Jeanine L. Wilson ('93)
B.S., Computer Information Systems
Dr. Jeanine L. Wilson is a uniquely skilled educational leader who has been able to transform the concept of online learning for the 6th largest district in the country, the Houston Independent School District. Wilson's leadership, curriculum and project management skills and abilities were instrumental in the development of a nontraditional program that decreased the dropout rate for four consecutive years. This achievement resulted in the district's receipt of the prestigious Broad Prize for Education. Wilson currently serves the Spring Independent School District (SISD) as the districtwide Administrator of the Virtual Learning Program (VLP). This program serves students within the SISD in virtual courses, as well as students in districts across the state of Texas. The VLP serves high school students who desire an optional, flexible program designed to encourage dropouts to return for their high school diploma.
Wilson is a fierce advocate for youth, particularly those who are underrepresented, and insists that educators must believe in doing "whatever it takes, no excuses" when serving students. She's a proud product of the Detroit Public Schools and will welcome any conversation about her children (Dominic and Kendall), her husband (James), and the value of Historically Black Colleges and Universities (HBCUs). She currently resides in Houston, Texas, where she holds she will never get used to the heat!